Faith Groups
Wednesdays – 7 pm
Beginning Wednesday, March 15 we're beginning a new study series based on The Shack. All are invited to join with us as we will be utilizing The Shack: Study Guide, based off readings from the book, to aid our discussion.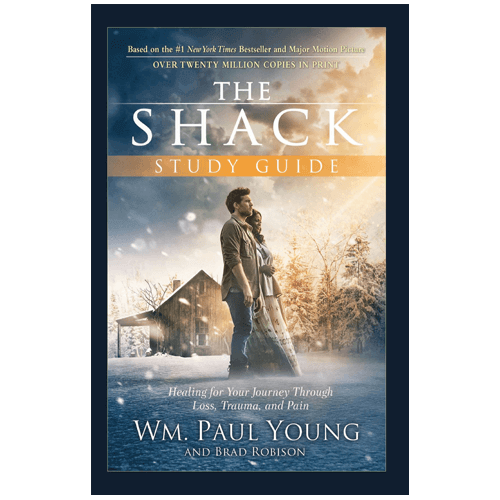 Sooner or later, we all come to know deep loss, grief, or trauma.  In the #1 New York Times bestseller The Shack, now a major motion picture, Author Wm. Paul Young stunned and inspired millions with a revolutionary look at great sadness through the eyes of the triune God.
 Now he partners with seasoned psychiatrist and family therapist Brad Robinson, M.D., to offer readers an experiential guide to their own personal journey toward renewal after profound loss or pain.
THE SHACK STUDY GUIDE is for anyone – individuals, families, professional counselors, pastors, or grief groups, to name a few – ready to courageously return to the place of their greatest loss in order to confront the truth of who God is and who they are.  With excerpts from The Shack, questions to guide personal reflection, and some instructions along the way, this one-of-a-kind guide invites you to join Mack and Papa on a healing journey.  Why not begin your journey today?
Sunday Mornings at 9:30 am
Express your Faith in color!
This group meets the second and fourth Sunday of each month at 9:30 am before worship. All are welcome.
Uplifting Scripture is artistically presented on each page with complementary artwork, offering an opportunity for reflection and receiving encouragement from God's Word while you lose yourself in the tranquility of coloring. 
(Visited 204 times, 1 visits today)